WeCallForYou mainly works for IT companies and companies that directly or indirectly provide services in the field of solar panels.
OUR SERVICES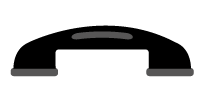 SALES STRATEGY SESSION
Do you recognize yourself in one of the following scenarios?
Your people have trouble opening the right doors, which means that a lot of time, money and energy is lost on contacts that lead to nothing.

To get in touch with the right prospects alone (let alone have an appointment) a minumum of 7 contact moments are required. Almost everyone (yes, even sales people) stops after 3 times. You also see signs that your company has missed structural revenue with this inconsistent lead generation.

You have to deal with your own sales people who consider calling (cold and hot!) leads as a side-by-side cause, which means that sales opportunities are lost … every day!

You lack the capacity to carry out a very desired extra campaign. For example, sometimes there are simply too few people to answer the phone in a timely manner or to reply to the chat / mail . The success rate of a campaign is holding back.

You have the feeling that the pipeline is running empty; there is not enough new business coming in. Logical … because every company and sales team has blind spots. Fortunately it can be done differently!
Make an appointment in the short term for long term ? Book a free Sales Strategic Session today.
SALES STRATEGY SESSION
What's in it for you?
You develop a crystal clear vision of the best steps you can now take to boost your company's revenue growth.

You discover what it is that makes you unconsciously sabotage your sales right now.

You will gain insight into the ROI when suggested actions are performed by WeCallForYou.

I enjoy sparring with directors / companies who want to expand their impact / revenue but don't  know exactly how. I would like to help you find out what can be changed quickly and talk to you about this. During the meeting we get acquainted, we examine your goals and challenges and what is needed to realize your ambitions. We ask a lot of questions about your company, current sales efforts and how our approach can lead to greater success. We do our work thoroughly. Therefore, we only have space for 2 sessions per week.
Make an appointment in the short term for the long term? Book a free Sales Strategy Session today.

SALES STRATEGY SESSION
Who is this in-depth session for?
IT-companies and companies providing solar panels, directly or indirectly.
Do you feel that you are not going fast enough with sales and do you need help with that acceleration?

Do you leave opportunities when it comes to approaching prospective customers?

Do you feel that the current sales efforts could be better and would you like to have an expert eye to look at and spar with about this?

Do you think you need help with sharpening your proposition?

Do you want to develop a successful strategy? This also means cooperation between different disciplines.
In our experience there are always valuable things that remain unseen. We translate the power of your business into an compelling communication and sales strategy. One that works. It will bring you more appointments and more success. We will be happy to map this out for you. After all, we have years of experience in this and have very satisfied and repeat customers
Make an appointment in the short term for the long term? Book a free Sales Strategy Session today.
BUSINESS IS DONE FROM THE HEART AND ACCORDING TO APPOINTMENT. PERSISTENCE WINS EVENTUALLY.
How can WeCallForYou help you, getting you customers for life?
Cold acquisition

Everyone recognizes this: no time, cold feet and a variety of excuses not to start with acquisition. We made it our daily work and feel like a fish to water. We daily convert new prospects to hot leads. We do not believe in cold calls! Through our warm approach, people are open to start a conversation. An appointment is not always the direct outcome, but we ensure that your company won't be forgotten. Many were already ahead of you … why wait?

Structural acquisition to communicate new products

To keep up with the market, you have developed a new solution; Artificial Intelligence, Analytics, Internet of Things, Edge computer, Blockchain, Security, Cloud, GDPR to name a few. But how do you keep your customers informed? Perhaps via a newsletter. By matching these types of campaigns, we know how important it is to get in touch with your existing customers and prospects. Stay in touch and know what is going on. You will be able to respond to future opportunities.

The total package – inbound and outbound

During your campaign, you might not be available by phone constantly. Our solution: your calls are diverted to us. Because we are already working on your campaign, we know the angles and are able to give your prospects suitable advice. Following-up by email, managing the inbox and possibly the chat box, also belongs to our services. We notice that more and more of our customers appreciate us for taking things of their plates.

Project-based acquisition

An event is over, after months of preparation and a considerable investment the event has been a success. It was busy at the stand, the account managers were happy with the conversations. Now marketing wants to know how many leads the event has raised. Unfortunately, the account managers are busy with their daily responsibilities again. They have to make up time for their presence at the event. The leads remain, marketing is disappointed and there are no new customers. Let us follow up your event and we provide full agendas. Everyone satisfied!

Database enrichment

The better the quality of your dBase, the higher the potential chance for new customers. Not only for the short terms, but also for a longer period of time. If you make sure that your dBase is up-and-running smoothly, you can make a quick call so that you can excel.

Coaching & training sales and account managers

We love to teach you the ins & outs of lead generation, so your account team can start working with a smile! We go for the custom approach. Tell us, what's your target?
What is the scenario if you do nothing? What can WeCallForYou do for you?
Exactly, we deliver value for you as a customer!
About WeCallForYou

With our experience we unburden and guide you with one ultimate goal: to improve your commercial results. We do this by mapping out new markets and actively approaching them. Or by offering a new product or service in the market. But also with the systematic follow-up of existing potential leads.

Decades of experience and an indispensable gut feeling

In a market driven by telemarketing agencies full of students, short-term contracts and chewed calligraphers, WeCallForYou works surprisingly traditionally. A quick sale is always worth celebrating, but we go for structural success. No only for our customers, but also for ourselves.
"Choose for long term sales and focus on structural, personal contact"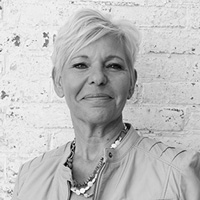 MONIQUE
With over 20 years of experience in sales and marketing in ICT, I can say that my heart and passion lie here. I call with a smile and people notice that. I mirror myself on the other side and start the conversation. And that is appreciated. I convert cold acquisition into hot leads with love.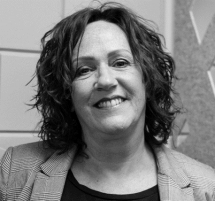 NICOLIEN
Calling is working together for me and that gives me so much fun! I really connect with my involvement and enthusiasm. In this way I use my experience with all our assignments and I stay sharp. This way I can help others with coaching and training. So call me!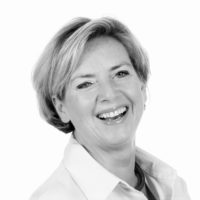 MARIANNE
If you find calling difficult or exciting, then you came to the right place. I train you and your team to make successful conversations on the phone. Individually, in groups and both inbound and outbound. My expertise has been around for 15 years: making conversation by telephone, meeting people, making appointments and entering into relationships. I prefer nothing better. I train, speak and write about that one special subject: successful communication by telephone.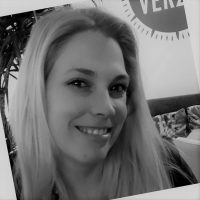 CHANTAL
The best thing about calling is the sales. Ultimately, a qualitative agreement is also a sale for the customer. For me, this continuous challenge and working in a nice team is the most fun.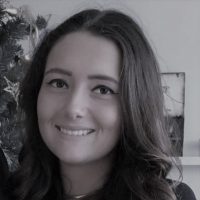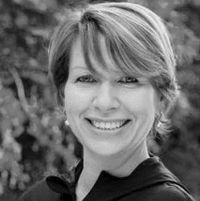 MARLIES
Customer contact is a common thread through my many years of work experience. I get a lot of satisfaction from that. I find it a wonderful challenge to have the best and most pleasant conversation possible with the (potential) customer at every contact moment. I am happy to make each call!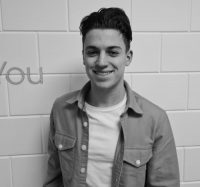 MAXIM
This year I started working for WeCallForYou to map the market of solar energy storage and to help the organization further. I get a lot of energy and pleasure from strategic assignments that I can fully focus on.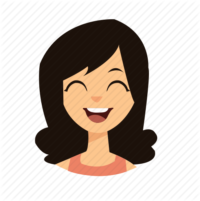 COMMERCIAL ASSISTANT
Good news, we are growing fast and have room for a new colleague at our new office in Hoofddorp. Are you commercial and looking for a part-time (2 to 4 days) job, then we would like to speak to you. Experience is not a requirement, but definitely a plus. We are looking for an enthusiastic (wo)man and offer a nice team, a variety of projects and a delicious lunch!
"It is much more fun and important to be interested than to be interesting"
Klein beginnen en groots eindigen Hoewel in de verkoop nogal eens hoog van de toren wordt geblazen, [...]
Monique helped us to make good qualitative appointments with the top 25 of companies in the Netherlands. Her way of thinking pleases us very much, Monique is very innovative and even made handwritten letters which opened doors for us. We like working with Monique and it's simple – without Monique no new business!
Monique Hoogkamer has done telephone sales for us, Sportfondsen Nederland BV. The response was good. The committed phone calls have resulted in quite a few appointments. All in all a successful action. Thank you Monique for your enthusiasm!
In a very professional way, Monique called a list of prospects with few contacts known. Ongoing but friendly, she has achieved many agreements where we as VNSG can tell our important message for SAP users. I really liked her preparation, execution and aftercare of the project.
Jadelaan 97 te Hoofddorp, The Netherlands